Infusion Emporium is an annual Tribal Fusion bellydance festival that takes place in Wolverhampton, England. IE is produced by renowned tribal dancer Alexis Southall and the first edition took place in 2011.
Infusion Emporium has hosted some of the top stars in the business, including Rachel Brice, Amy Sigil, Ashley Lopez, Olivia Kissel, Heather Stants, Kami Liddle, Samantha Emanuel, Anasma, Illan Riviere, Kari Unmata, Piny Orchidaceae, Tjarda Van Straten, Leo Orchidaceae, Yahna, Inga Petermann, Lamia Barbara, April Rose, Mat Jacob, Deb Rubin, Manca Pavli, Heather Labonte, Giuliana Angelini, Vesna Zorman, Hilde Cannoodt, and the live music act Chaos Carousel.
We choose our teachers not based on hype, but who we believe to be top educators and experts in their field.
Our aim is to promote home-grown and International talent via professional theatre shows; and to provide world-class training opportunities to the next generation of performers. With the addition of the Glitterball Shakedown after-party show in 2012, Infusion Emporium is also providing performance experience opportunites to dancers that are new to the performance scene in a safe and supportive environment.
Infusion Emporium's main event is a weekend festival in Autumn of each year. The festival sees internationally renowned teachers from the UK and abroad teaching workshops, a theatre show, and opportunities to socialise through group events and the Glitterball Shakedown after party.
In addition to the festival, we host an 'Infusion Emporium presents….'  weekend during the Spring, where we present intensive workshops with international teachers.
Infusion Emporium has gained a reputation for inviting the best teachers Tribal Fusion has to offer, and for delivering high quality events, sending participants and audience members home happy, inspired and feeling like they got value for money.
The Organisers
 Alexis Southall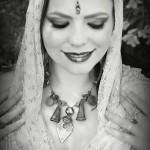 Alexis is a West Midlands, England based Tribal Fusion dancer who spends time between performing and teaching putting together the Infusion Emporium events.
Her idea to organise the event was inspired by a thirst for knowledge and wanting to bring outstanding teachers to her home town. The idea grew into something that now brings together far reaching communities and keeps Alexis' need to scheme occupied throughout the year.
Dan Fullard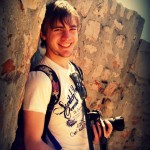 Dan is Alexis' partner in crime, as well as her husband. He enjoys involving himself in aspects of the organisation such as promotion design, as well as the Glitterball Shakedown party.
Dan has a passion for photography and can often be seen at the back of the shows sneaking a few snaps of the performances, as he watches over the music desk!
Testimonials
Infusion Emporium was one of the best organized, coordinated, and quality- offering events I've been to. Great communication in advance of the event
and detailed directions to all locations made it easy to orientate.
Workshops exceeded my expectations and the shows completely
blew my mind! The chosen artists and the flow of the show made me
forget time and just enjoy beautiful dancing. I met old friends, made
new friends, and went home inspired with new material for weeks to come.
I'm definitely coming back for next edition! – 
Michaela, Vienna
   Loved the whole weekend. The workshops were brilliant, the show was
fantastic, Alexis was a wonderful host, so helpful & friendly.
– Participant at Infusion Emporium II
    Really well organised – like a big family get together!
– Participant at Infusion Emporium V
  Infusion Emporium is like coming home. It's like all my dream dance festivals in one fabulously awesome package. Keep doing what you're doing, you're doing a most awesome job!
– Tania, The Wilds of Yorkshire
  Best dance weekend of the year!
– Participant at Infusion Emporium V
  Really fab weekend, brilliantly organised. Alexis is super helpful too!
– Karla, Brighton
  It was amazing to get to take workshops and hang out with so many
wonderful dancers and teachers and to see so many of them
perform all in one weekend! Infusion Emporium was definitely
an inspiring experience.
– Participant at Infusion Emporium II
  Absolutely brilliant, Tribal fusion focus, great teachers, friendly dancers,
stunning show, fun party with yet more great performances and lots
of dancing to great music, and a lovely meal at Bilash. Give me more!
– Rzan, Cornwall
  As always IE is an amazing weekend.  I always come away feeling
totally inspired.Thank you for all your hard work in putting IE on.
– 
Samantha, Participant at Infusion Emporium II
  Great job Alexis and Dan! It's fab already, but I'm excited to see where you
take it to – it can only get bigger and better!… Keep the amazing teachers
coming! 
– Participant at Infusion Emporium II
Save