When coming to Infusion Emporium, you may get a chance to explore Wolverhampton or have a partner who needs occupying during your workshop time. We have assembled a team of Infusion Emporium travel experts to give some inspiration to make the most of your time and enjoy what Wolverhampton has to offer.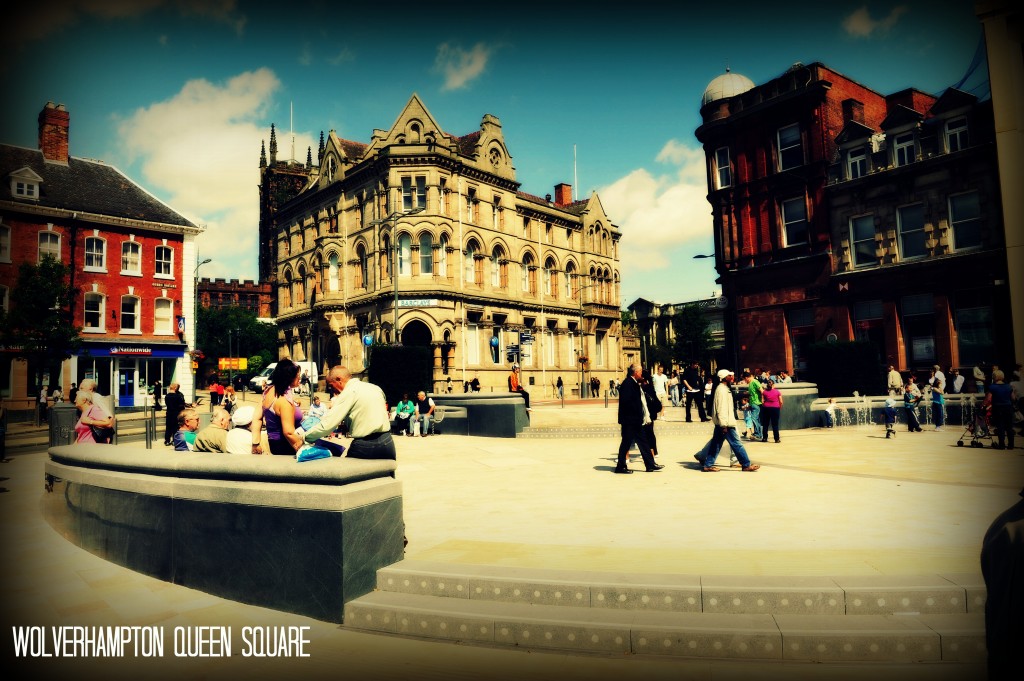 Museums – Points of Interest – Restaurants – Cafes – Pubs & Bars – Cinema – Shop
Dan Fullard, who co-organises Infusion Emporium, is resident to Wolverhampton, but also travels the world with Alexis Southall, spending time exploring many foreign lands to provide perspective from both spectrums. Adrian Winchester is a visitor to Infusion Emporium shows, and has taken an interest in Wolverhampton's offerings whilst in the city. Michaela Hamajova is a performer and participant at Infusion Emporium from Vienna and offers insight into Wolverhampton as a foreign visitor and lover of finding the off-the-beaten-track places of interest.
Museums
Wolverhampton Art Gallery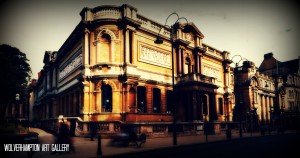 An award winning gallery that contains a great collection of contemporary art, as well as Victorian, and Georgian paintings. There is also a wonderful permanent sensory exhibition and the nationally regarded Pop Art Collection, which is the biggest of its kind outside of London. The Art Gallery also has a great cafe and gift shop and is free to enter.
Location: Lichfield Street, Wolverhampton
Website: www,WolverhamptonArt.org.uk/wolves
Bantock House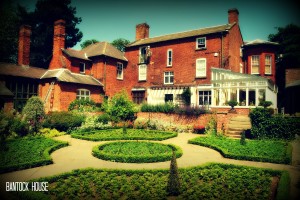 A restored Edwardian House hidden within Bantock Park, less than 10 minutes from the City Centre. A free exhibition within the former home of the Bantock family, as well as tranquil gardens, nature trails, a great cafe and gift shop. The house also frequently hosts events such as 1920's weekends.
Location: Finchfield Road, Wolverhampton, WV3 9LQ
Website: www.WolverhamptonArts.org.uk/bantock
Wightwick Manor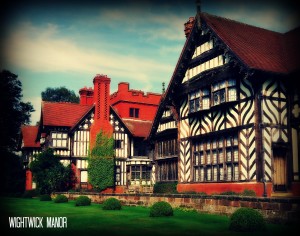 A National Trust property located just 20 minutes from the City Centre. This is a rare example of late Victorian taste and is best known for its collection of William Morris furnishings, De Morgan tiles, Kempe glass and Pre-Raphaelite art. The house is located within a 17.5 acre arts and crafts garden and also has a second-hand book shop and tea room.
Location: Whitwick Bank, WV6 8EE
Website: www.NationalTrust.org.uk
Banks's Park Brewery Visitors Centre
Here, you can tour a 135 Year Old Brewery. See the brewing methods used and how they have evolved. Then finish off with two free pints of the freshest ale in the Black Country.
Location: Brewery Road, WV1 4JT
Website: wwww.bankssbeer.co.uk
Points of Interest
St Peter's Church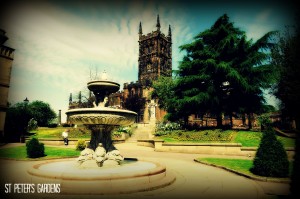 A Grade I listed church, mostly dating from the 15th Century, with visitors centre and beautiful Green Flag award winning gardens that contain the medieval Bargaining Stone and Saxon Cross pillar.
Location: Lich Gate, Queen Square, WV1 1TY
Website: www.wulfruna.org.uk
West Park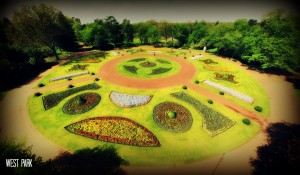 A fine Victorian Park created in 1881 boasting beautiful flower displays, a boating lake as well as a Victorian Conservatory Bandstand.
Location: Park Road East, WV1 4PW
Website: www.Wolverhampton.gov.uk/parks
Prince Albert Statue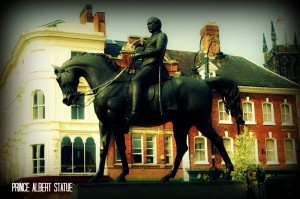 Lovingly referred to as 'The Man on The 'Oss' by locals, the statue of Prince Albert stands in Queen's Square, surrounded by some of Wolverhampton's greatest buildings. It was erected in 1866 and was unveiled by Queen Victoria after his death.
Industrial Deterioration
As Wolverhampton lies within the Black Country, industry is a defining feature of the City. Well known for its lock making, as well as iron and steel works, many of the City's industrial buildings still remain, with some now unused. What Queen Victoria supposedly closed the curtains on her train ride to, can now be seen as some of the Wolverhampton's rich history which now crumbles into an interesting feature. Buildings such as the amazing Royal Hospital are boarded up, showing some of the great architecture of these buildings and it is a shame that they are no longer accessible. Some photographers have ignored safety warnings to capture some of Wolverhampton's history left in a time freeze. Some factories have been restored and are now used for other purposes, such as The Light House Cinema which is housed within the former Chubb Lock Factory, and the Sunbeam Motorcycle Factory now being converted into apartments.
Location: Various around the City
Website: see Wolverhampton's history that cannot be accessed by the public: www.DerelictPlaces.co.uk
The Canals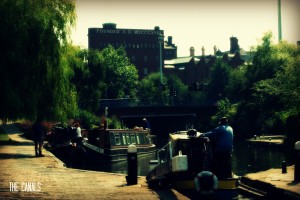 Take a walk along the Wolverhampton Canals lie north of the Birmingham Canal Navigations, taking in 'Twenty-one locks', the longest flight of locks on the BCN network, as well as attractions along the way, such as Whitwick Manor and Wolverhampton Racecourse. Access can be made from Broad Street Basin, where you will find a lovely garden and canal house.
Central Library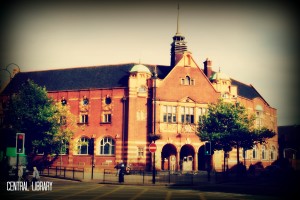 Enjoy books and information facilities in the Grade II listed building designed by Henry Hare to celebrate the Diamond Jubilee of Queen Victoria.
Location: Snow Hill, WV1 3AX
Website: www.Wolverhampton.gov.uk/libraries
City Archives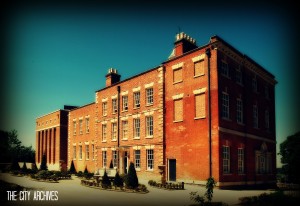 A restored 18th-Century manor house belonging to the Molineux Family, now housing the collection of documents relating to the history of Wolverhampton.
Location: Molineux Hotel Building, Whitmore Hill, WV1 1SF
Website: www.Wolverhampton.gov.uk/archives, www.blackcountryhistory.org.uk
The Grand Theatre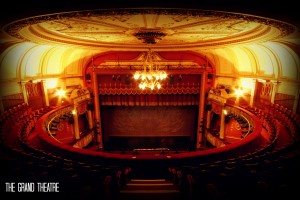 The Grade II listed Grand Theatre is Wolverhampton's oldest and biggest theatre, opened in 1894. Previous appearances in the theatre have included Charlie Chaplin, Henry Irving, Sean Connery and Winston Churchill.
Location: Lichfield Street, WV1 1DE
Website: www.GrandTheatre.co.uk
Restaurants
Made In Thai
We always recommend this delicious Thai place to visitors. Their food is not only affordable but also tasty beyond belief.  They're pretty spicy, so if you prefer a milder meal, be sure to let them know that! If you want it extra spicy, they'll do it for you. I love the Thai Green Curry, but everything I've had from the menu has been good. Bear in mind that Fridays and Saturdays do get busy – they are a small staff and sometimes get a bit overwhelmed, especially if you take a large group with you. One to do when you have a little more time to while away, or let them know you're in a rush before you order.
Location: 24 Darlington Street, WV1 4HW
Website: www.MadeinThai.co.uk
Hungry Bistro
Owned by a school friend of Alexis, we LOVE Hungry Bistro. It's one of our favourite places to eat in Wolverhampton – if you want to eat here though you have to plan it – they're only open for a few hours during the day, and again in the evening, and they're closed Sundays and Mondays. Their menu is delicious home style cooking with a twist – our favourites include the soup of the day (always good!) and the Cajun chicken burger. Veggie options available. We also love this place because it serves beer from our local microbrewery Sacre Brew. And it has FREE WIFI 😉
Location: 81 Lichfield Street, WV1 1EQ
Website: www.hungrybistro.com
Bella
Hands down our favourite restaurant in Wolverhampton. Amazing Italian food cooked by an Italian family. They own a number of restaurants in the West Midlands that are hugely popular. Bella is *tiny* so booking is strongly recommended if you want to guarantee a table. It's not cheap but it's worth every penny.
Location: 82 Chapel Ash, WV3 0TY
Website: www.BellaRestaurant.co.uk
Iso Sushi
We haven't been here yet. Fairly new restaurant and the only place we know in the city where you can get sushi. It's right next door to our favourite restaurant in the city, so we've not yet managed to get past that to try it 😉 In the upcoming artists' quarter of Chapel Ash, just a short walk from the City Centre. They do takeout and delivery too.
Location: 84 Chapel Ash, WV3 0TY
Website: www.isosushi.co.uk
The Burger Priest
New burger restaurant in the city centre, close to Beatties department store. We haven't been here personally – yet! – but we've heard great things. They have veggie options available and FREE WIFI! And if you happen to be playing Pokemon Go, you'll definitely be wanting to visit here – not only is it a Pokestop, but it is right next to three more – so you can grab your potions and pokeballs. What's more, these Pokestops frequently have lures on, and at Burger Priest you can nab high level Haunters, Gengars, Seakings and more. Who knows if it's really haunted but there are tons of Ghost type Pokemon in the Burger Priest! 😉 I guess it helps that the opposite Pokestop is goth pub The Giffard Arms 😉
Location: 10 Victoria Street, WV1 3NP
Website: www.burgerpriest.co.uk
Bilash
Michelin starred, award winning Indian cuisine – a bit pricey, but with rave reviews.
Location: 2 Cheapside, WV1 1TU
Website: www.theBilash.co.uk
If you love Indian food, there are dozens of restaurants in Wolverhampton – we can't really recommend just one because they're all good! The West Midlands is the Balti capital of the world, after all 😉
Cafes
Zuri Coffee
Probably the best independent coffee shop in Wolverhampton! The coffee is good, but what we really love about this place is the Indian Street food inspired menu! A particular favourite is the Prontini – an invention of their own similar to a Panini but with an Indian twist. The staff are super friendly and vegetarian, vegan and gluten free options are available. A great option for lunch if you happen to be in the city centre. They're closed on Sundays though! FREE WIFI available.
Location: Lichfield Street, WV1 1DG
Little Dessert Shop
Already open for more than a year and still as popular as ever. If you have a sweet tooth this is a must visit! Bear in mind that on the weekend there are queues out of the door and down the street, so be sure to have plenty of time on your hands! Service is really slow, but it's worth the wait – insane varieties of crepes, waffles, ice cream sundaes and cookie dough combinations. You really will be spoiled for choice. We recommend finding somewhere to have a nice nap afterwards to sleep off your sugar coma!
If you can't wait all afternoon in line, try newly opened Kaspa's just down the street next to the bus station, or Luscious Dessert Lounge on St George's Parade – same concept but a little quieter.
Location: 31 Queen's Street, WV1 3JW
Website: www.littledessertshop.co.uk
Starbucks
Location: 31 Dudley Street, WV1 3ER
Patisserie Valerie
Location: 61 Dudley Street, WV1 3ER
Costa Coffee (two locations)
Location:
4 Victoria Street, WV1 3NP
Wolverhampton Bus Station, WV1 1LD
Pubs and Bars
The Bohemian
Wolverhampton's brand new cocktail bar! A few doors down from Zuri Coffee, the cocktails here are pretty good! And affordable, making it a very dangerous place to visit! They have special offers on every day on cocktails, and also serve a great selection of beers and wines. Highly recommended, the staff are friendly and they have FREE WIFI!
Location: 25-27 Lichfield Street, WV1 1EQ
Website: www.Facebook.com/BohemianWolverhampton
Slater's
If you like beer, we highly recommend this craft beer bar! Several different beers rotating on tap, as well as available by the bottle. Nice atmosphere and knowledgeable staff. They serve bar food too, though we can't personally recommend as we haven't tried it. The beer is top notch though!
Location: 41 Queen's Square, WV1 1TX
The Posada
Location: 48 Lichfield Street, WV1 1DG
Giffard Arms
Location: 64 Victoria Street, WV1 3NX
Website: www.TheGiffardArms.co.uk
Cinema
The Light House Media Centre
A two-screen cinema showing independent, retrospective and mainstream films. The Light House also features a dedicated photo gallery and home to the Lock Works Cafe and Bar.
Location: The Chubb Building, Fryer Street, WV1 1HT
Website: www.Light-House.co.uk
 Shops
Petticoat Vintage
Independently run vintage fashion shop. A great place to look for some costuming pieces!
Location: 11 King Street, Wv1 1ST
Website: www.PetticoatVintage.co.uk
Penny Farthing
An independently run gift shop.
Location: 26 King Street, WV1 1ST
Mander Shopping Centre
Main shopping centre in the city, alongside the adjoining Wulfrun Centre. Home to all the usual high street stores such as Boots, Superdrug, Primark and WHSmith.
Location: Dudley Street, WV1 3NH
Dudley Street
Dudley Street is Wolverhampton's main shopping street – pedestrianised, it features many of the high street stores you're familiar with – River Island, Boots, Topshop, Marks & Spencers and Burton to name a few. You can also find coffee and sweet treats at Starbucks and Patisserie Valerie.
Location: Dudley Street, WV1 3NH
Download a Mini Guide to Wolverhampton with map and points of interest.
Photos copyright of Wolverhampton City Council.
Save
Save